BILL GRAY, President & C.E.O. STR Music Group

STR Music Group has been providing professional entertainment services, consulting, audio production, mixing, mastering, sound recording, video and lighting services for more than 20 years.

Our experienced professionals can determine the appropriate scale of your needs, develop requirements, provide technical support, and take care of any necessary staffing.

We are leaders in the field booking, management and artist development.
STR Music Group is your choice for all your entertainment needs whether its concerts, theatrical presentations, trade shows, or nightclubs.

We can design the perfect event for you... whether your venue will hold 100 or 100,000 people.
STR Music Group is a veteran company who has discovered alot of talent over the years.
EDDIE SINGLETON, (former) Director, A&R, Warner Brothers Records,
STR Music Group provided consultant serves to Carl Martin's group "BETA", a Howard University R&B group featuring himself and Darnell Van Rensalier. BETA's demo was shopped to Warner Brothers Music who passed on their demo.
Eddie Singleton A&R, Warner Bros. stated if Carl's group SHAI (Beta) went Platinum he personally give me a call and take my listening ear seriously. Eddie Singleton worked directly with Bennie Medina, VP, Warner Brothers Records. Eddie was later promoted to the Director of A&R, Warner Brothers Records.
Carl Martin's Production for "IF EVER FALL IN LOVE AGAIN" became a number one Platinium Hit for his group SHAI.
MOHOGANISE performed her debut HIT SONG SHAKE IT AT MC DONALDS SESSIONS featuring TWISTA and NINA SKY. MOHOGANISE'S VIDEO " SHAKE IT" HAILS AS TOP YOUTUBE VIDEO SHORT. Mohoganise Shake It made it to the first round of the 50th Anniverary Grammy Awards.
STR Music Group worked with Keith Martin with music production and mixing in their studio prior to being signed at Ruffhouse Records. Keith invited STRMG's producer and arranger Bill Gray, to attend a Ruffhouse Records recording session finalizing the hit single "Never Fit someone like you" with the production and writing team Marti Sharron and Danny Sembello. Keith's performance of 'Never find some one like you" was featured on the Will Smith and Martin Lawrence, Bad Boy Sony Movie soundtrack. Keith is a solo artist, producer and musician..

STR Music Group held a public search for talent in the Washington Metropolitan Area under it emerging company Risque Productions and out of 1,700 people, DJ KOOL choosen.




DJ KOOL has became one of the most sort after artists, receiving both Platinum and Gold Record Awards, for the song 'Let me clear your throat'. DJ Kool has been an inspiration to the youth and one of the greatest hip hop DJ talents of Washington D.C.
In 1979 Ted Carpenter opened at the "Showtime Records' Hogates premier.


Ted Carpenter is one best comedians. His creative impressions always left you wanting more... Ted Carpenter has various TV appearances and most recently opened a comedy club.
We have provided services for:
Carl Martin -(Beta) SHAI

Keith Martin - Ruffhouse Records

Mohoganise - Khurum Records

Jewel - Showtime Records

Takir - (J-Holiday) New Music Ent,

McDonalds Concert
Takir - New Music Entertainment
Reebok premiere clothing

WKYS - Michael Jackson Contest
Excalibur Records
Hip-Hop 4 the Homeless

WKY Howard University Homecoming Show
Adam- Michael Jackson Tribute Artist

RECO LiVE
Khurum Records


Zips Show- Japan

NIKI-Showtime Records

ARABA- Showtime Records

MC Mannyman - Showtime Records

Orient of Virgina ASSR

Caricatures for All Occasions

M Wonder - Keystep Mgt

Sisters In the Name of Rap
Cherissa - Keystep Mgt
Suiteland Festival
Avalon Studios
City Lights Public Charter School
EZ Street WKYS Twitter Awards
Reco Live - Who's Next In the DMV
DC Youth Football Championship


_______________________________
Our knowledgeable and friendly support representatives provide unparalleled service. We aren't satisfied unless you are. We save you money and increase productivity, using our innovative strategy of proactive planning, continual monitoring, and quick response. Don't leave your entertainment needs to chance. Go with the best... STR MUSIC GROUP.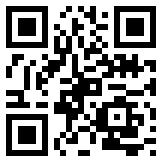 STR MUSIC

GROUP

(202) 498-2300

info@strmusicgroup.com